How To Guard Against Buyer's Remorse In Today's Deal Market



On-Demand Webinar:



As Litera notes in its M&A Trends report, today's robust M&A market is the product of factors like low-interest rates, a stock market rebound, and stockpiles of private capital.
This is a market with new levels of urgency, certain to push dealmakers to take ever-increasing diligence risks, pursue ever-riskier transactions, and possibly cut corners.
Such an environment presents significant challenges for corporate lawyers, who have a core responsibility of helping their clients avoid buyer's remorse down the line.
In this free webinar with our friends at Litera, we look at the findings from the M&A Trends report, and detail steps transactional lawyers should consider to minimize these types of risks.
You'll learn:
Navigating new factors like PPP loans, EIDL loans, and coronavirus compliance in due diligence
Avoiding common problems that have emerged, like valuation difficulties or challenges in compiling accurate data
Emerging tools that can deliver on total diligence in a transaction
How transactional lawyers are walking a fine line between speed and diligence demand
Webinar Panel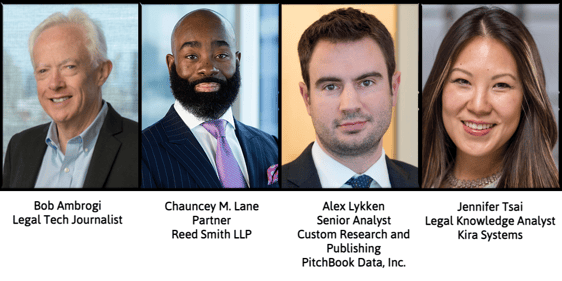 By filling out the form you are opting in to receive communication from Above the Law and its Partners.
---