2019 Legal Trends Report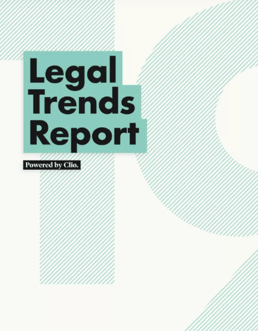 Get access to the legal industry's first longitudinal analysis on how law firms succeed—and how they struggle. You'll also get critical insights into how today's legal consumer shops for legal services.
This year's report also includes results from our in-depth analysis of law firm responsiveness, where we put firms to the test with 1,000 emails and 500 phone calls.
By requesting this report you are opting in to receive communications from Clio and Above the Law.